New* Chesa Forma, Arosa
Chesa Forma is our latest development of only 9 unique and luxurious two and three bedroom apartments. Set in the picturesque village of Arosa in the heart of the Swiss alps the properties offer modern living in a contemporary alpine home.
Located near the Summer swimming lake, all the apartments offer the most stunning south facing views up the Schanfigg Valley towards the National Park area and are only a 2-3 minute shuttle from the Tschuggen Ost Lifts.
Each new apartment starts as an empty shell giving you a blank canvas to create your dream home. The building also proudly houses an exclusive spa with a sauna and steam room, bespoke boot room (with a bar!), a gym and underground parking.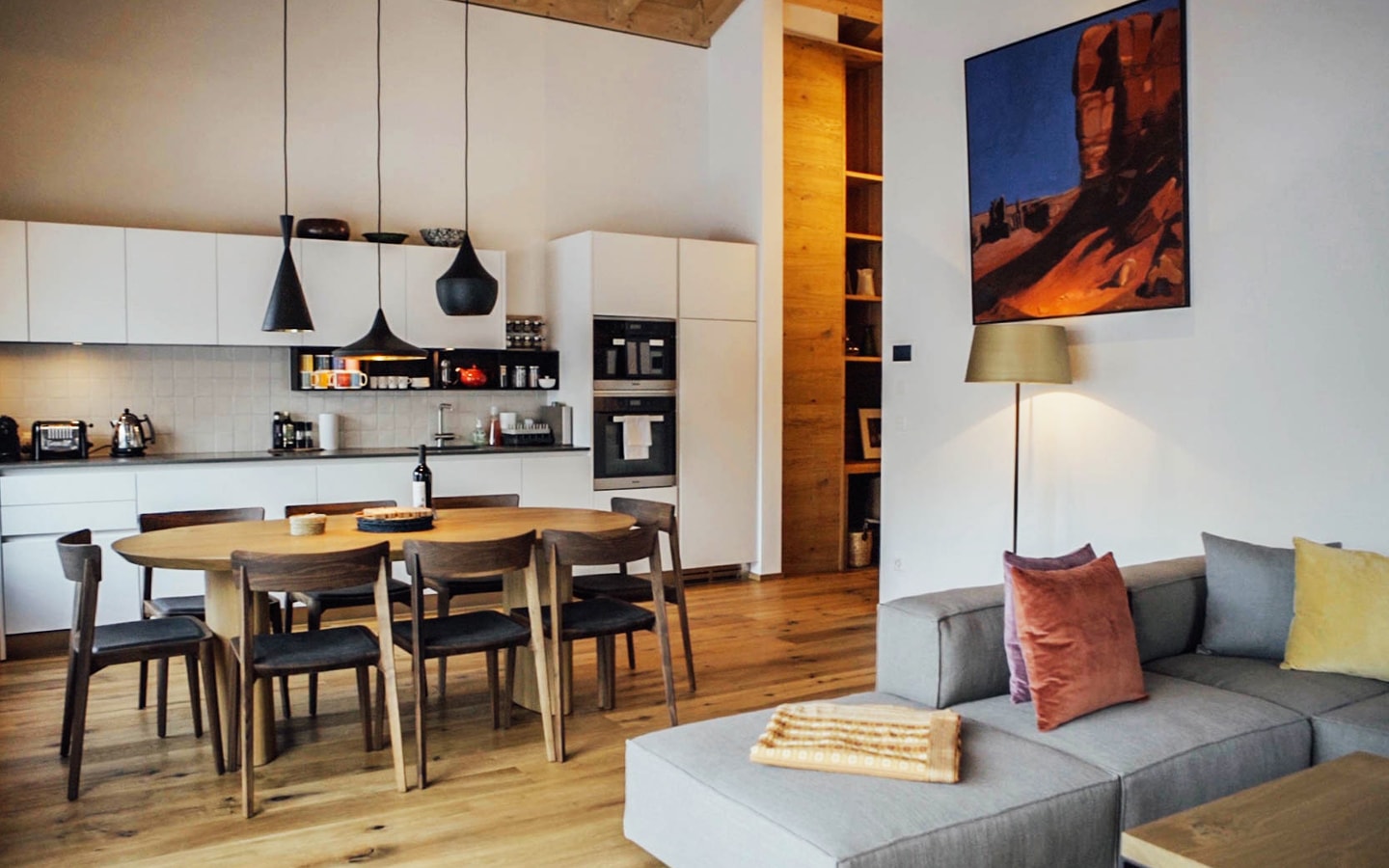 Following your purchase, we'll arrange for you to visit all the suppliers and see all the options available so you can get every aspect just right. Every apartment is therefore entirely unique, and you can benefit from viewing previous Powder Byrne developments during your visits to see how local materials have been used in effective and innovative ways.
With prices starting from around 1million CHF enquire now for a full prospectus or to book a viewing.
ENQUIRE ABOUT CHESA FORMA
To receive detailed plans, discuss the properties in more detail or arrange a viewing please fill out our contact form below and one of our team will get back to you shortly.